INCONTINENCE DOCTOR IN EARLY, TEXAS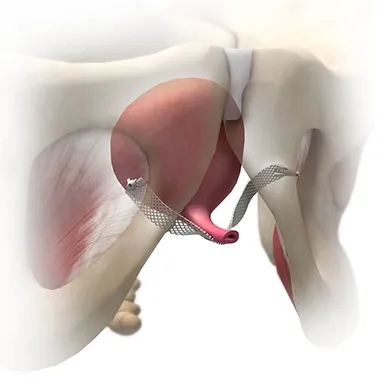 Single-Incision Sling System
Urinary incontinence is defined as the involuntary leakage of urine. The problem afflicts approximately 18 million adults in the United States, 85% of them being women. You are not alone!  We offer consultations at BioEnve, Early, Texas With Further Treatment/Surgical Options  Available With The Office And Hospital Affiliation of Dr. Stefanie McCain, MD, Abilene, Texas. 
 *We Also Accept Physician Referrals.
Most Frequent Questions And Answers
Stress urinary incontinence is the involuntary loss of urine during physical activity, which may include but is not limited to coughing, laughing, or lifting. Incontinence occurs when the muscles that support the urethra (the tube that carries urine out of the body) are weakened or damaged. This can happen as a result of childbirth, trauma, hormone changes and many other reasons. You don't have to live like this. This type of incontinence can be treated both surgically or nonsurgically.