COSMECEUTICALS
PEPTIDE-POWERED
Available also through our on-line store!  
CLICK link or SCAN barcode.
Biote Nutraceuticals and Cosmeceuticals are 100% Provider-approved to help support and enhance your health either alone or with hormone optimization.
Delivered right to your door, now it's easy for you to enjoy your best health year after year.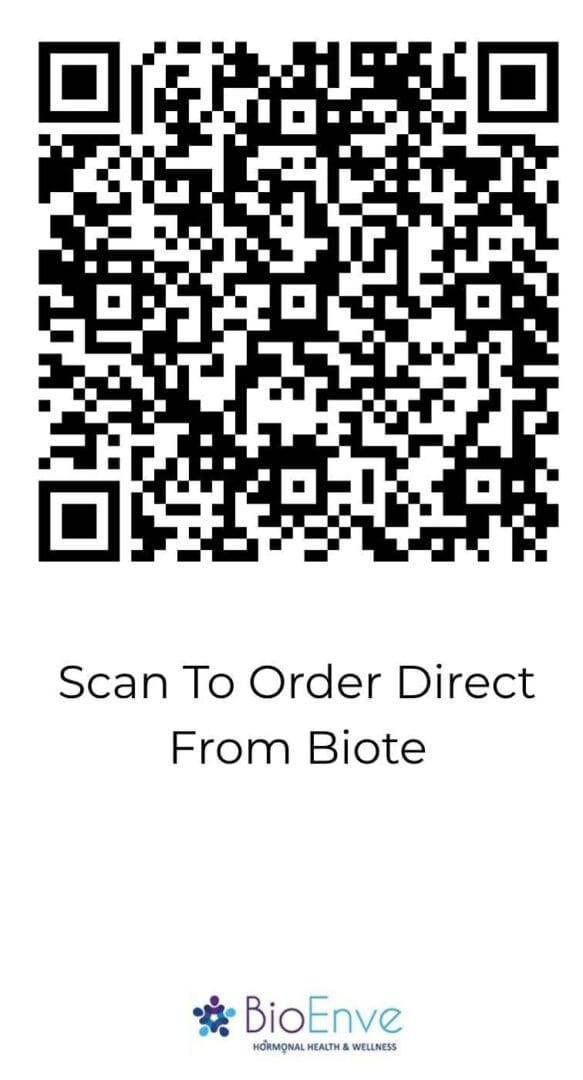 LUMINATE
Collagen Stimulating Peptide Serum...Stimulates Collagen Production* Reduces the Appearance of Wrinkles* Promotes Healthy Skin*
What can LUMINATE do for you?
LUMINATE combines three peptides that can help firm, lift, and smooth the skin to reduce the appearance of wrinkles for overall healthier skin. With its anti-aging and clarifying properties, this peptide serum makes the perfect addition to any skincare routine.
It may also help reinforce the skin's support structure by promoting cell turnover, enhancing skin clarity, and reducing muscle tension and contraction.
HAIR RESCUE: ACTIVATE
Peptide Hair Growth Complex...Reduces DHT-Induced Hair Follicle Miniaturization* Promotes Hair Cell Proliferation* Encourages Normal Hair Follicle Development*
What can HAIR RESCUE: ACTIVATE do for you?
ACTIVATE provides a multi-approach solution to hair loss helping hair appear thicker and fuller.  This specially formulated topical serum was created to help stimulate hair growth and reduce issues commonly associated with hair loss. 
ACTIVATE combines a potent hair-stimulating peptide, PTD-DBM, along with Methyl Vanillate to provide a multi-approach solution to hair loss. Research shows these ingredients work synergistically to activate Wnt/β-catenin pathways and reduce DHT-induced hair follicle miniaturization associated with male pattern baldness.
HAIR RESCUE: REPAIR
Hair Follicle Peptide Serum...Helps Retain Hair Follicles for a Longer Duration* Increase Hair Count & Hair Mass Index* Reduces Hair Loss Associated With Zinc Deficiency*
What can HAIR RESCUE: REPAIR do for you?
HAIR RESCUE: REPAIR helps retain hair follicles and reduce hair loss while increasing the count and density of hair.
REPAIR is a combination of two potent peptides shown to strengthen existing hair.
Strengthen and keep the hair you have with HAIR RESCUE: REPAIR from BioTE® Medical. This specially formulated cosmeceutical was created to help retain hair follicles and promote thicker, fuller hair. 
Scan to Order Direct From our Biote store,
or click the button below